Our Western

Pneumatics Technology
LDX Solutions provides the best solutions for the wood products industry through our Western Pneumatics technology.
With tens of thousands of systems installed all over the world since 1980, you can count on LDX Solutions for all your wood handling needs.
Our engineers, fabricators and installers allow our customers to look to LDX Solutions for a turn-key relationship.  Currently, we have offices in Eugene, Oregon and Ruston, Louisiana with 280,000 SF of total manufacturing space. 
Dust Collection &

Pneumatic Conveyance
LDX Solutions engineers dust control systems to operate based on plant criteria and processes.  Our process engineers work with the customer to design a system best suited to the process using a mix of  Western Pneumatics, Lundberg, Dustex, & Geoenergy equipment.  The equipment is fabricated at our shops and erected by LDX Solutions installers.  We control the entire process to ensure on time delivery of quality systems that stay within budget.  With over 40 years of experience, LDX Solutions can execute your product material handling needs for both low pressure aspiration and high pressure conveying.  Click on links below to learn more! 
Dust Collection Systems (DCS)
Primary Collector
Primary Cyclone with Secondary Baghouse
Hammermill Full Extraction System
Hammermill Closed Loop System
​Low Pressure Conveyance
Material Conveyance System (High Pressure Relay)
Finger

Jointing & Grinding
LDX Solutions is a manufacturing company with fabrication facilities located in both Eugene, OR and Ruston, LA & a machine shop in Eugene. 
Our proprietary product line is diverse and vast, this would include our pneumatics and finger jointer lines of equipment. Our pneumatic equipment line allows us to create low- and high-pressure systems.   
Our experienced applications team will solve your product handling needs. Click on links below to learn more!
Ancillary Products
​Custom Control Panel Building
USED EQUIPMENT
PARTS DEPARTMENT
LDX Solutions has a dedicated parts and service team located at the main office.  An extensive inventory of parts is kept on hand for same day shipment. We can be reached toll free at 1 (800) 647-6167
LDX Solutions build equipment based on customer designs for facilities across the country.  Our custom products can include Wet Precipitators, RTO's, Dryer systems, dampers, stacks, large mild steel or stainless-steel ducting, and more. 
Engineering
Skilled design team

AutoCAD

Inventor 3D
Fabrication Shop
Amada Laser

Amada Hydraulic 350 Ton Press

Cincinnati 230 Ton Press

Cincinnati Shear

Dake Cold Saw

ESAB Plasma Machine

Marvel Band Saw

Roundo Plate Angle Rolls

FICEP Mechanical Iron Worker

GEKA Hydraulic Iron Worker
Machine Shop
6 CNC Machine Centers

6 Manual Mills

5 Manual Lathes

7 Saws

5 Grinders

5 Drills

Support Equipment
LDX can assess, repair, rebuild, and advise on the next steps to have your blower back in working condition. Common styles are stocked on the shelf for emergency situations.
Re-machined housing to a common length, re-machined both impellers to common length and balanced both, replaced set of drive gears due to being worn, and repaired bearing cartridges.
Remanufactured

Sutorbilt Blowers
We offer remanufactured Sutorbilt blowers with the same warranty as new but at a significant cost savings and a shorter lead time. 
The Machinery Group of LDX Solutions provides various types of Western Pneumatics finger jointers, grinders, wood handling machines and technical support. Click on links below to learn more!
Finger Jointing Systems
Structural Finger Jointer

Finger Jointer Customization
Structural Finger Jointer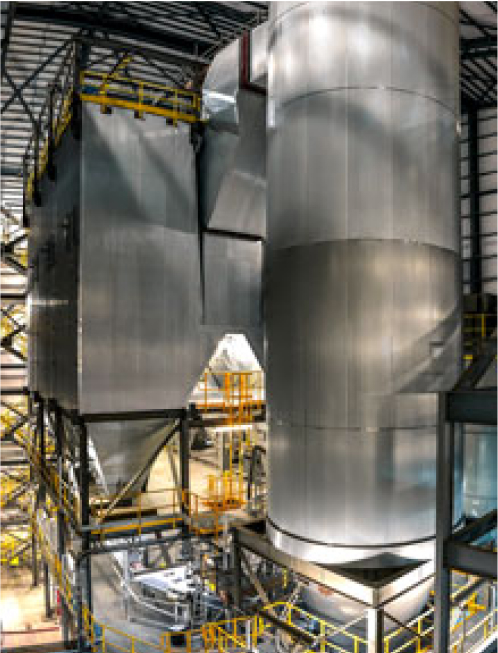 LDX Product & Solutions for

General Offerings
Find out how LDX Solutions can Optimize your Industry
Further making us the best solution for your Energy Saving needs is our unparalleled service & life-cycle support. See how our Aftermarket team can keep you online & make you more profitable, regardless of the equipment you currently use today.