Assessment On All Air Pollution

Control
LDX Solutions team members are trained and equipped to perform assessments on all air pollution control,  process improvement technologies, pneumatic conveyance,& energy conservation equipment. After completing an audit, you will be provided a comprehensive written service report to include any recommendations for reduction of operating costs, as well as a quarterly maintenance plan tailored for your company's specific need.
Some of our solutions include:
Rebuilds, retrofits, and upgrades
Replacement parts
Air flow studies
CEMs Testing
Quarterly Maintenance Plans
Project Oversight
A Comprehensive

Evaluation
An LDX Solutions audit is a comprehensive evaluation of your system and equipment condition. This evaluation is the first critical step in determining the preventative maintenance plan. An LDX Solutions audit can be completed either on-line or off-line.
Benefits of a Preventative Maintenance Plan
Reduction of operational costs due to detailed audits, diagnostics, and monitoring of the system
Less downtime because of proactive preventative maintenance and service
Longevity of equipment by utilizing quality replacement parts
Maximized productivity through comprehensive operator training
Optimal efficiency
Increased performance
With tens of thousands of systems installed all over the world Since 1980, you can count on LDX Solutions for all your wood handling aftermarket needs.
Low & High  Pressure Systems
Troubleshooting of systems design
Blowers and Feeders
Project budget development, schematics and 3D drawings
NFPA recommendations
Process flow and interlocking recommendations
Product selection
Commissioning and customer training
Remanufactured equipment recommendation
Whether you need analysis, assessments, or field inspections, we have 85 years of delivering quality results for all your audit needs
LDX Solutions is Process Driven
Our expert engineers will help you address all your:
Chemical processing
Energy savings
Environmental compliance
Evaporation
Dust collection needs
With over 75 years in Air Pollution Control (APC), LDX Solutions has the expertise to bring unique, value-added solutions to any situation.
Acid Gas
Particulate Matter
VOCs
NOx
Mercury & Heavy Metals
Gas Temperature Control
We service not only our engineered and patented systems but others as well.
Regardless of the need, trust LDX Solutions to be your guide & mentor every step of the way. We have the expert equipment, knowledge, & experience to solve any challenge you face.
Installation budget development
Maintenance recommendations and execution
Extensive training and safety
Coverage throughout the world​
Specialty with shutdowns and shutdown execution
And more…
The NFPA is a non-governing body of experts who have published recommendations for mill owners/managers having process systems, including dust control air systems, to ensure employee safety by making the working environment as safe as possible.
LDX Solutions can provide mill owners (and/or managers of the NFPA) recommendations regarding their air systems.
The National Fire Protection Association (NFPA) has published requirements for the design, location, installation, maintenance and use of devices and systems that isolate, vent or contain combustion gases, pressures and flames to ensure the safety of employees.
​NOTE: There are some pneumatics companies who choose not to offer NFPA recommendations to make themselves seem more competitive.
Our proposal offers various levels of deflagration protection the owner and/or management may choose between. They includes explosion relief vents and isolation devices typically used as a part of a combustible dust management plan, as required by the National Fire Protection Association. We review the included equipment to insure it meets your plan and it is acceptable to the authority having jurisdiction.
Kst, is the deflagration index of the dust cloud measured in bar-m/sec (pressure rise over time). Pmax is defined as the maximum pressure developed in a contained deflagration and is measured in bar. Material properties (Kst, Pmax ) control the size and the quantity explosion relief vents required. Preliminary sizing of the venting can be made with industry standard values. Material testing at the specific point in the process will allow proper sizing of the venting and related equipment.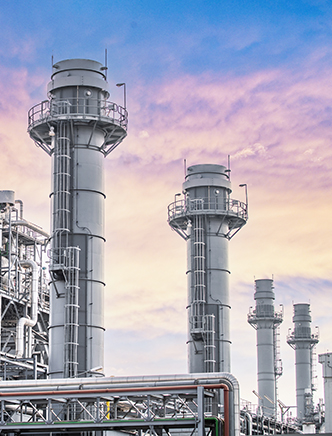 Are You Interested in Analyzis, Assessment & Field

Inspections?
Best Parts & Unbeatable Service
LDX Solutions had years of experience providing inspection and mechanical services to a wide range of partners across a myriad of industries. Our job is to find the big and small issues that will take equipment offline. We have parts for not only our engineered and patented systems but others as well.